The Fugly girls have outdone themselves this time...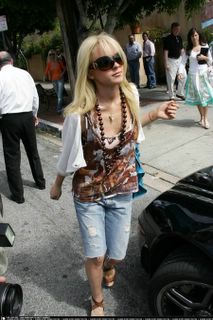 The Fugly girls had one of the
funnier posts about Lindsey Lohan
(pix posted above) that they've had in a while. If you haven't taken time to go to their site, go to
Fugly
, bookmark it, and visit daily. It's good times, and will reassure you if your wardrobe is v. good or v. bad. Not a bad side affect from reading their blog, eh?